What foodie or home cook doesn't like new gadgets? I mean I just got a coffee french press and I thought I was queen of the world and made coffee even when I had no intentions of drinking it! Over the last year I scoured the web for super cool and trendy products that I would love to have in my own home! I made sure make this list was diverse, featured small businesses, and were pretty cool. Here's who made the list:
1.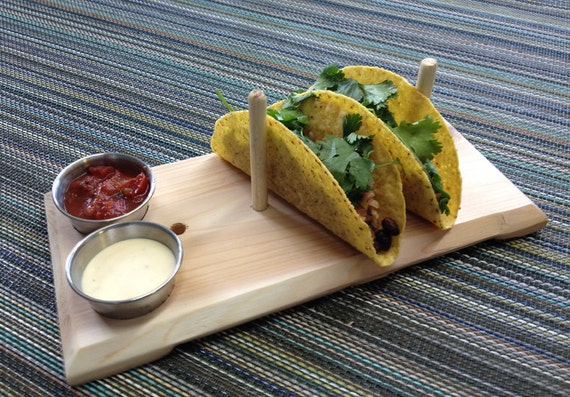 Taco Plank
Designed and made by: Jonathan Sebastian for Lunar Lounge
These super cool planks are made from Cedar planks and dowels w/ stainless steel cups perfect for salsa, guac, or queso! This neat gadget can be adjusted to hold between 1-3 tacos, if features a pair of holes that can hold your salsa/guac/queso cups!
To purchase please click the link:
Lunar Lounge Design
Follow them everywhere:
Twitter: @lunarlounge
Instagram: Lunarlounge
FB: Lunar Lounge Furniture Design
Web: www.lunarloungedesign.com
Pinterest: Jonathan Sebastian / Lunar Lounge
2.
Fresh Elites
Custom Nike Elite Socks that are printed with a number of nostalgic and tasty designs! Plus, you can get them in any size to fit you need, even you ladies!! And fella's these socks are custom and handmade to order from a few dope and creative sneaker heads! They do offer Elite socks that aren't food related, but really nothings better than food and socks!
To purchase please click the link:
Fresh Elites
Follow them everywhere:
Instagram: @_fresh_elites
Facebook: www.facebook.com/freshelites
3.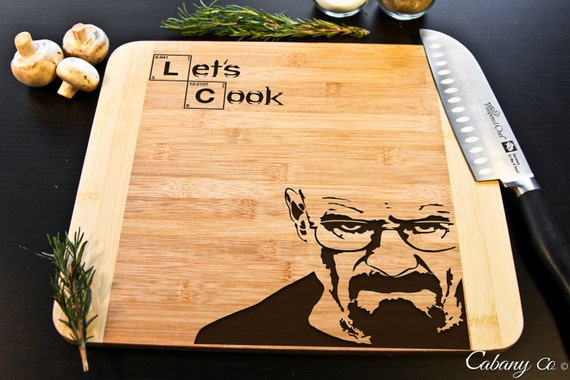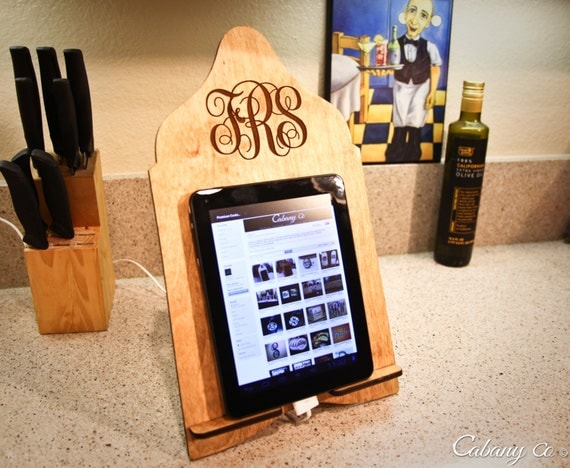 Cabany Co.
First of all this 'Lets Cook' cutting board is EVERYTHING and I will be purchasing it soon! Then there's this awesome customized book stand, for most tech junkies like myself this is perfect for using it for your iPad (it includes a charging dock as well - see pictured)! Both of these make a perfect gifts especially since they can customize with fonts and pictures!
To purchase please click the link:
Cabany Co.
Follow them everyhttps:
FB: www.facebook.com/CabanyCowhere:
How cool were these products, they are all handmade, one of a kind, and you can support small US businesses! Check them out today!
Stay hungry my friends...
Ray B.